¿Qué es DivvyHQ?
DivvyHQ es una herramienta de flujo de trabajo de producción y planificación de contenido basada en la nube creada para ayudar a los especialistas en marketing y a los productores de contenido a obtener/mantener organizadas y ejecutar con éxito iniciativas de marketing exigentes, complicadas y centradas en el contenido. La funcionalidad única de Divvy combina calendarios basados en web, gestión de contenido y colaboración online para ayudar a los equipos de contenido global a capturar ideas de contenido, asignar y programar proyectos de contenido, producir cualquier tipo de contenido y mantenerse al tanto de los plazos de producción.
¿Quién usa DivvyHQ?
DivvyHQ está diseñado para equipos de contenido abrumados que están batallando en las trincheras de las comunicaciones de marketing corporativo. Específicamente, está dirigido a grandes marcas, agencias, empresas de medios y editores.
¿Dónde se puede implementar DivvyHQ?
Cloud, SaaS, Web
Sobre el proveedor
DivvyHQ
Ubicado en Kansas City, EE. UU.
Fundada en 2011
Asistencia telefónica
Chat
precios de DivvyHQ
Precio inicial:
USD 29,00/mes
Sí, ofrece una prueba gratuita
Sin versión gratuita
DivvyHQ no tiene versión gratuita, pero ofrece una prueba gratis. La versión de pago de DivvyHQ está disponible a partir de USD 29,00/mes.
Sobre el proveedor
DivvyHQ
Ubicado en Kansas City, EE. UU.
Fundada en 2011
Asistencia telefónica
Chat
Imágenes y vídeos de DivvyHQ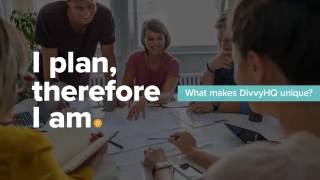 Comparar el precio de DivvyHQ con productos similares
Funciones de DivvyHQ
Campañas multicanal
Creación de informes/análisis
Gestión de campañas
Gestión de flujos de trabajo
Gestión de proyectos
Integración de redes sociales
Marketing multicanal
Programación de publicaciones
Seguimiento del ROI
Waynette T.
Director of Marketing Communications en EE. UU.
Usuario de Linkedin verificado
Software informático, 51-200 empleados
Ha utilizado el software durante: Más de dos años
Custom workflows, automagic due date shifts, alerts to next task owner
Comentarios: Manually managing project workflows for multiple projects was very problematic. With DivvyHQ, I can see all of the projects we're working on and assign and alert the next person in the chain automatically.
Puntos a favor:
I've used DivvyHQ at two different companies: When at Bronto Software, our 30-person marketing team used the solution for all marketing projects from white papers to ad banners. We created campaigns for our larger projects, such as yearly conferences. Now at Devada, we have a much smaller team, but the workflow management functionality is still as valuable. Top capabilities: - Campaigns allow you to tag/categorize a collection of projects. - Creating custom workflows without the need to contact DivvyHQ support - When you change task or project due dates, DivvyHQ asks if you want to automatically shift all remaining task due dates - You can set up multiple calendar views - You can view, edit, comment, and attach files from multiple locations - The dashboard is customizable at the user level so that each person has an intuitive way to track their progress and deadlines
Contras:
None I can think of. Over the years, DivvyHQ has been super responsive to our ideas for enhancing and improving the product.
Respuesta de DivvyHQ
hace 3 años
Thank you for the kind review, Waynette. We are happy that Divvy has allowed you to efficiently manage the content creation process at Bronto and now Devada. Thanks and happy Divvy-ing!
Mary S.
Senior Manager, Writing & Communications en EE. UU.
Gestión de organizaciones sin ánimo de lucro, 201-500 empleados
Ha utilizado el software durante: Más de dos años
Alternativas consideradas:
A Game-Changer
Comentarios: It really is one of the best parts of my job knowing that our entire content team has one place to create, approve and archive content. It makes managing our time and projects so much easier.
Puntos a favor:
I want to give a shout-out to DivvyHQ [SENSITIVE CONTENT]. Divvy is an amazing platform for managing and collaborating on content for your organization. We are a small, but mighty team of writers and editors with demanding clients: 30,000 + CEOs around the globe. Intuitive and easy to use, our team loves Divvy. The WordPress integration is essential for us and it makes it so easy for us to push articles over to our website. The new personalized analytic dashboards are fabulous and their support team is extremely responsive. I'm not sure how we ever organized and pushed out as much content as we do without it.
Contras:
One source of frustration involves the customization for production tasks for certain types of content. If you manipulate steps for the template, the new production schedule only applies to any content jobs you create moving forward. The current job template tasks have to be manually updated to reflect the new production schedule template.
Karina C.
Editor en EE. UU.
Marketing y publicidad, 51-200 empleados
Ha utilizado el software durante: 6-12 meses
Could be more intuitive
Comentarios: DivvyHQ has helped my team organize our work but keeping track of items can become difficult.
Puntos a favor:
I like that you can set up deadlines and the rest will auto-populate.
Contras:
It's kind of hard to see the "bigger picture" with Divvy. The program isn't very intuitive and is a little hard to navigate. Once items are complete, they still remain viewable which makes reviewing all works in progress confusing and clunky.
Respuesta de DivvyHQ
hace 3 años
Thank you for the review, Karina. We value your feedback and comments, it's through engaged users like yourself that help us make Divvy better. We value you and the Imagination team and respect your input. As always you can reach out directly to your customer success manager or [email protected], we are always available and eager to help! Thanks and happy Divvy-ing!
Lindsay M.
Director of Content Marketing en EE. UU.
Gestión de organizaciones sin ánimo de lucro, 1 001-5 000 empleados
Ha utilizado el software durante: Más de dos años
Alternativas consideradas:
Great for audience "traffic control," demonstrating content marketing's value
Comentarios: Our content output and our ability to deliver on an editorial strategy daily have grown since adopting Divvy. And it's acted as a valuable system of record for recurring campaigns and has provided our stakeholders more visibility into what we're contributing and coordinating in service of our members and program participants, among other audiences.
Puntos a favor:
As a large and complex nonprofit running everything from gyms to after-school child care to outreach programs, we have so many audiences to speak to and channels in which to speak to them. Divvy's calendar overlays give us the at-a-glance view we need to coordinate content across our email, blog, and social platforms, and the robust content approval system helps our small team stay nimble and ensure quality control on everything we publish.
Contras:
Lack of flexibility. Unlike some comparable tools, Divvy requires each content item to be unique to the channel calendar on which it appears if that's how you set it up (as in, a blog post that's shared on social media as is must be manually entered on the blog calendar and on the social calendar as separate items). From an editorial standpoint, this is a best practice in every respect, but for a small team executing a high volume of content daily, dual entry can prove tedious. It also lacks the ad-hoc task management functionality from which teams like ours (who are called upon for external publishing and internal creative projects) could benefit.
Richard P.
Marketing Campaign Analysis Manager en EE. UU.
Telecomunicaciones, 501-1 000 empleados
Ha utilizado el software durante: 6-12 meses
DivvyHQ Review - ALL IN ONE !
Comentarios: I enjoy using this tool - very user friendly !! and customer service reps there are very assertive to our needs.
Puntos a favor:
All in one place to store data, content, lists, and production assignments.
Contras:
Not a 3 tier content management too.. In other words - if we have a full campaign - and a Trade show falls under that campaign - but the trade show needs supporting assets as signs, collateral, booth graphics, email promotion...etc - they have to be attached to the trade show - which should be attached to the campaign...but the hierarchy doesnt allow us so we are forced to create trade shows as separate campaigns even though they are the initiative as the other campaign.
Respuesta de DivvyHQ
hace 3 años
Thanks for the review, Richard! We appreciate the feedback, it's through suggestions from our users that we are able to make Divvy better everyday. We will be sure our product team is aware of the campaign/content relationship mentioned. We're happy you are enjoying Divvy and that it's been very user friendly! Thanks and happy Divvy-ing!