¿Qué es Tharstern?
The Tharstern MIS is a complete workflow management system for printing companies.
Printers use our software to automate tasks, speed up the estimate and job lifecycle, and digitize their business processes.
Our MIS is what the industry calls a 'hybrid MIS' because it uses both web-based and on-premise technologies to provide a solution that is the best of both worlds. We will help you create a workflow that uses the right technology for your business now and into the future.
¿Quién usa Tharstern?
Printing, packaging and label companies who are looking for a comprehensive MIS/ERP management solution PLUS a technological partner who will help them continuously improve their workflow.
¿Dónde se puede implementar Tharstern?
Basado en la nube
Entorno local
---
Sobre el proveedor
Tharstern
Fundada en 1984
Países disponibles
Reino Unido
Idiomas
Sin información del proveedor
Sobre el proveedor
Tharstern
Fundada en 1984
Países disponibles
Reino Unido
Idiomas
Sin información del proveedor
Imágenes y vídeos de Tharstern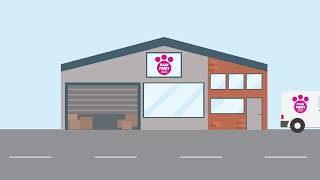 Comparar el precio de Tharstern con productos similares
Clifton
Head of Operations en Sudáfrica
Usuario de Linkedin verificado
Impresión, 51-200 empleados
Ha utilizado el software durante: Más de dos años
Thumbs Up for Tharstern
Comentarios: Our administrative process was always the lagging function within the company - with Tharstern we have managed to get our booking in process (Quote Request to Artwork Approval) down from an average of 4 and a half days to 12 working hours.
Puntos a favor:
An easy to view dashboard allows for easy training and knowledge gain from everybody who uses the system. Once set up, the system is almost fool-proof and anybody with a basic knowledge of print can do an estimate.
Contras:
The Planning Board could be more automated, but I do acknowledge we are a production house that relies on the Planning Board more than most companies.
Susanna
Director of IT and Software Development en EE. UU.
Impresión, 51-200 empleados
Ha utilizado el software durante: Más de dos años
Alternativas consideradas:
High Quality Product, Great Company to Partner with
Comentarios: Tharstern has allowed us to zero in on the profitability of our business. Down to the specific level of machine profitability or job profitability - we now have a cohesive place to see all this information to allow us to make educated business decisions. The company is great to work with. They are a team of growth-minded individuals that are customer oriented and have a shared internal goal of helping customers achieve their goals.
Puntos a favor:
The integration process was great! The team held our hands throughout the whole process, helped us map out a plan in detail on how to cover all bases and checked in with us regularly to ensure we were using the software without hiccups. The organized structure of the software really helps a user navigate to their specific destination. Estimates, Invoices, Jobs, Shipping, Estimate Requests - all have very defined areas. One of the best things about the software is the freedom to come up with creative solutions. There's an abundance of custom fields, custom statuses and products and the flexibility to make the software conform to your company's specific needs. If you need a custom field defined to act as a flag for a special circumstance to alert all users - that's an easy addition! As a software developer, this software has leveraged a stable database with an unlimited capacity to create adjacent solutions that work for your company. Integrations with major software and manufacturer affiliations are usually always possible. Their API is a must if you are looking to develop custom solutions. Their support team always has a solution and follows up with each request.
Contras:
Tools that are mobile to specifically work with our mobile staff (i.e. Sales) is a bit lacking. Also, the UI could use some modernization, but it's still very functional.
Francis
prepress operator en Australia
Impresión, 2-10 empleados
Ha utilizado el software durante: Más de un año
Tharstern could work for you, it just didn't for us.
Comentarios: I can't say I felt an improvement in my productivity at all while using Tharstern. I'm not blaming the good folks we met at Tharstern, but you really need to make sure Tharstern is the right solution for you. Tharstern was initially deigned for the offset printing world. If you are fully digital and extremely varied then Tharstern may not suit your needs. I had hoped to become an advanced user with Tharstern. Lot's of nice little animated videos out there showing the capabilities, but no user manual as such.
Puntos a favor:
Being able to group jobs into a single work instruction was a plus
Contras:
Very "clicky". Almost 10 mouse clicks to perform one operation. Constant timeouts due to our restricted license of 4 users. It generated an enormous amount of paperwork. Filtering information was time consuming compared to single clicks in MS access. Installation process is quite time consuming and complex for a windows program.
Jeff
Director of Systems and Analytics en EE. UU.
Impresión, 51-200 empleados
Ha utilizado el software durante: Más de dos años
Alternativas consideradas:
Best of Class Print Specific MIS/ERP
Comentarios: Tharstern is now the heart and entire circulatory system of our business operations. It is a powerful system that provides unlimited reporting to monitor key business performance metrics. But this depends on accurate input from users throughout the company, in other words a full commitment to optimal use of the software at every level of the organization.
Puntos a favor:
Interconnected feature-rich modules. Highly customizable with open access to core MSSQL database. Robust reporting functionality (Crystal Reports). External software connections via API, Tharstern developed integrations along with full API access for customer integration development. Customer support in second to none, in my experience. Tharstern is staffed with a broad range of responsive experts who are available to help customers through any level of implementation, integration, and development. Handles multiple facilities, departments, and product lines. We are a commercial printer with 3 facilities, 6 warehouses, operations in offset (litho), digital, wide format, and a range of finishing capabilities. Integrates with web-to-print software and Enfocus Switch for creating fully automated workflows.
Contras:
There is not currently a good solution for handling liquid inks for wide format and inkjet press technology (ink consumption based on weight). CRM module is limited in functionality when compared to stand-alone CRM software and full ERP solutions. This is the most versatile and open MIS I have worked with, which equates to a high degree of complexity. To get the most out of the software, company executive leadership must be willing to commit the necessary resources to implementing and operating the software.
John
IT Manager en EE. UU.
Impresión, 51-200 empleados
Ha utilizado el software durante: 6-12 meses
Alternativas consideradas:
Tharstern
Comentarios: We are still in the implementation phase but my overall experience has been very positive. The implementation team and support staff is responsive (about as well as expected, considering they are 5 time zones away).
Puntos a favor:
The estimating system seemed to fit our processes better and it flows directly into the job to create proper specs for the production team. It has modern apis for integration with our other applications and actually already had integrations built for our CRM and accounting software.
Contras:
There were a few areas where it didn't seem to be as flexible as we would have wanted - one example is with inventory units of measure and pricing units. However, I understand that it is necessary to make the estimating system work well and feed the requisitions to the jobs.